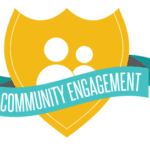 Jaguar Ottawa is a family owned business that is a proud part of the Ottawa community. Engaging with, and supporting our community is a top-priority for our team. That is why we have been expanding, and continuing to build relationships for years with like-minded groups and associations.
On this page, you can find more information of the most recent events, teams, and organization we have participated in from our community.
If you would like to discuss any opportunities you may have for us to sponsor your organization, please fill out our 'Contact Us' form below.
WHEELS OF HOPE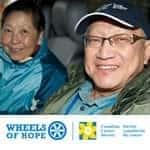 For over 8 years, Jaguar Ottawa has been a proud partner of the Canadian Cancer Society's Wheels of Hope program. This program provides transportation for cancer patients to and from their treatments and doctor appointments. Every year, we donate $50 for every test drive, during a specified period of time. If you would like to learn more about this amazing program, click here.
SPORTS TEAMS
Team sports are an integral part of our community. It teaches children so many important life skills, while also promoting being active. This is why we love sponsoring our local teams. Some of our teams include; the Gloucester/Orleans/Blackburn Blues Minor Hockey association, and the Blackburn Stingers Hockey Team.
OTTAWA FOOD BANK
The Ottawa Food Bank is one of the most important organizations that support our community, and we are so proud to be able to help drive donations. Each year we donate $25 for every test drive, during a specified period of time. Thanks to our clients, we have raised $33,800 since 2017 equaling to 101,400 meals!
OTTAWA EVENTS
Jaguar Ottawa is happy to have sponsored the Queen's Platinum Jubilee 2022 celebration, that took place in Canada's Capital. As a proud British brand, we are delighted to help our community come together to celebrate this once in a lifetime achievement.